Steps To Buying Your Home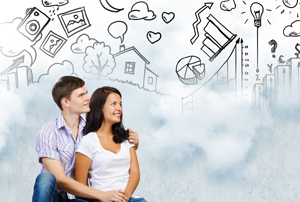 DEFINE YOUR NEEDS
Congratulations on your decision to purchase a new home! Before you go house hunting, it's a good idea to define what kind of home and neighborhood would best suit your desires and needs and make a wish list.
Share this list with your RE/MAX Agent. The finer the details, the more effective your home search will be. To further define your needs, you may want to divide your lists into negotiable and non-negotiable items, so your RE/MAX Agent can operate with some flexibility when scouting for homes on your behalf.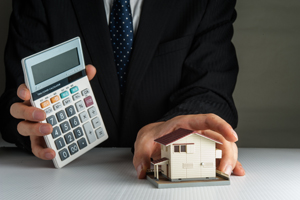 GET PRE-QUALIFIED OR PRE-APPROVED
Now that you know what you want in a home and neighborhood, you need to find out what you can afford. There are two ways to go about this: pre-qualification or pre-approval for a home loan.

YOUR PRE-APPROVED STATUS LETS THE SELLER KNOW:
* You have gone through an extensive financial background check.

* A lender is willing to do business with you.

* The likelihood of unexpected obstacles regarding financing is minimal.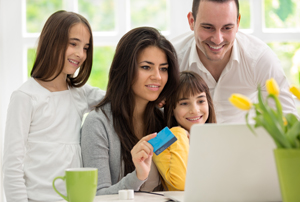 LET THE HOUSE HUNTING BEGIN!
Now you are ready to embark on your home search - an endeavor that can prove overwhelming if not approached with some forethought. The most efficient route is to allow your RE/MAX Agent do the initial scouting for you. Using your wish list as a guide, he or she will alert you of new and existing listings that have strong potential. If these listings pique your interest, your agent will arrange home tours at your convenience. Many agents send alerts via email - sometimes as often as daily, depending on the available inventory in your market. Let your agent know how you'd like to receive these alerts, whether by phone, email or fax.
You also can do some research on your own. Read local real estate publications, contact your local neighborhood associations, visit the local chamber of commerce, surf the Internet, or drive around your favorite neighborhoods. While these methods certainly can lead to your dream home, it's important to note that 82 percent of home sales are the result of agent connections.

MAKE AN OFFER
When you're ready to make an offer on a home, your RE/MAX Agent will help you determine the offer price by reviewing recent sales of homes similar in size, quality and amenities. With your input, your RE/MAX Agent will draft a written contract that outlines what needs to be done by both parties to execute the transaction. If the seller accepts the offer, the document becomes a binding agreement, so it is imperative that you carefully review it with your agent and speak up if anything is not clear to you. It's important to note that if the seller changes any aspect of the offer, it is not a binding agreement until the buyer agrees to the seller's changes.
Strike a deal.
Sometimes, you get lucky and the seller accepts your offer as is. However, in most instances, the seller will make a counteroffer. This is where your RE/MAX Agent's experience in negotiations will be invaluable. Keep in mind almost everything is negotiable when you are buying a house. This can give you a great deal of leverage in the buying process - that is, if you have adequate information and you use it in an appropriate manner. Some items you may negotiate:
* Price
* Financing
* Closing costs
* Move-in date
* Repairs
* Appliances and fixtures
* Landscaping
* Painting
Remain in close contact with me so you can quickly review any changes from the seller. Remember: Bargaining is not a winner-take-all deal. It is a business process that involves compromise and mutual respect.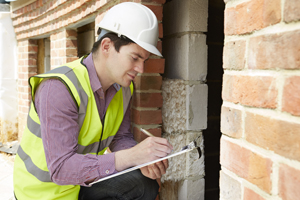 PREPARE FOR THE CLOSING
When an offer becomes a binding agreement, your RE/MAX Agent will help you tackle the checklist of action items that you, as the buyer, have agreed to perform prior to closing. Depending on how the responsibilities are divied up in the agreement, this is typically when you will:

* Conduct a home inspection.
* Make a list of what you are looking for in your new home before you begin your search.
* Get an appraisal and finalize your financing.
* Secure title insurance.
* Shop for a home warranty.
Having these procedures done in a timely and professional manner is a must, as any delays could threaten a successful closing. Your RE/MAX Agent will serve as your advocate, helping to coordinate activities and making sure the vendors have access to the property to perform their jobs.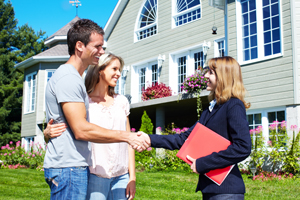 CLOSE THE DEAL
Congratulations! The moment you've been anticipating has arrived. The closing is where home ownership is legally transferred from the seller to the buyer. It is a formal meeting that most parties involved in the transaction will attend. Closing procedures usually are held at the title company's or lawyer's office. The closing officer will coordinate all the document-signing and the collection and disbursement of funds.
A few days before your closing date, your lender will send a final closing statement that outlines your closing costs, if applicable. Your RE/MAX Agent will review this document with you to ensure its accuracy, as well as help you gather any necessary documentation that you'll need to bring to closing.